Metal Roof System Components and Accessories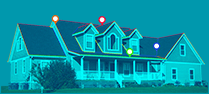 A crucial part of the performance of a Metal Roof System is the set of components – caps, flashing, trim pieces - that work in harmony with Metal Roofing Panels to strengthen, seal, and protect the entire roof and eliminate moisture intrusion.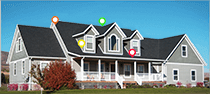 You can count on Smith Built Metal Roofing for all of your roofing supplies and accessories. We offer an ample line of metal roof materials to help you complete any roof job.