Metal Roofing Alliance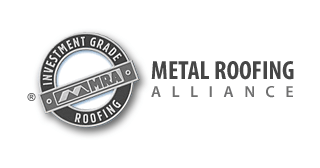 Appreciate Your Home with Quality Metal Roofing
If you've been considering upgrading your home and increasing its resale value, you should know that beautiful and enduring metal roofing is highly valued as one of the top renovation-friendly building materials for rehabbers and new home builders alike.
With resale values of up to 139% (Southeast), you can enjoy quality metal roofing on your home at virtually no cost!As reported by Sal Alfano of Remodeling Magazine, homes renovated with metal roofing show a rate of 85.9% cost recouped in the national average with up to 95.5% for homes in the Eastern states, a full 6% resale value gain over homes roofed with asphalt. And with all the added safety and longevity associated with quality metal roofing matching installation job costs that reach only one half of that of cosmetic room remodeling averages or even one eighth of that of a master suite addition, you hardly deny the sense in upgrading.
Find the Average Metal Roof Value in Your Area:
The following table shows average values associated with a typical roof renovation of 30 squares of metal roofing:
| Market | Job Cost | Resale Value | Cost Recouped |
| --- | --- | --- | --- |
| National Average | $16,453 | $14,141 | 85.9% |
| East-Coast States Average | 17,962 | 17,1529 | 5.5% |
| Midwest States Average | 18,165 | 13,573 | 74.7% |
| Southern States Average | 13,538 | 11,834 | 87.4% |
| Western States Average | 16,906 | 14,661 | 86.7% |
To obtain a price quote for your own home, find a contractor in your area, call us at our listed Contact Numbers.
More Savings Opportunities!
Did you know that metal roofing can save you up to 40% on your annual energy costs? You might even qualify for a discount of up to 35% on your homeowners insurance!